NOT

just another typical voice.
The world is changing at the speed of light. That's why major companies like Lexus, ExxonMobil, and Breyers look for that unique signature sound to brand their products and services. They want a voice that will immediately captivate and connect with their audience. When you work with Ann Welsh, that's exactly what you'll get. Listen to her demos below and hear what we are talking about.
Professional broadcast quality home studio set up by VO Tech Guru Tim Tippet.
Sound Booth
TLM 103
Focusrite SCARLETT-SOLO-3RD-GEN preamp
Voiceover available via Source-Connect
Ann provides voiceover services for commercial, animation, gaming, audiobooks, eLearning, corporate narration and explainer videos.
Other services: content development, writing, substantive and copy editing services for eLearning, corporate narration and explainer video scripts.
When not doing voiceover, Ann enjoys playing her vintage ukulele in the syncopated style of the 1920s and 30s, listening to Broadway Showtunes and Swing / Big Band music, and learning "to dance like Fred and Ginger." She loves the theatre, Art Deco, jazz, poetry and writing.
She's an avid consumer of media and starts each day reading the news from across the globe.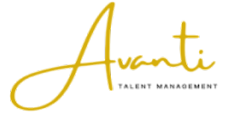 Dana Gunar
453 West 43rd Street • Penthouse 4A
New York, NY 10036
(917) 705-8370